January 2012

Erastus Hopkins house



A new location at Historic Northampton
A new site at Historic Northampton for the reconstruction of the Erastus Hopkins House. We are proposing to reconstruct the historic building on the north-east corner of the Historic Northampton campus. The basement will be a museum dedicated to Erastus Hopkins and the Underground Rail Road, while the upper floors will house six condo units.
We are currently trying to find support for this project in the community. We believe not forgetting the past is a vital part of what makes a community wholesome and livable.
Powered by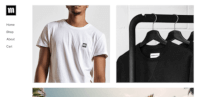 Create your own unique website with customizable templates.